MWA
Our Origins
Medicine Warrior started when we noticed a gap in the athletic apparel industry that was dedicated, directed, and lead by Native Americans. It was missing high quality performance products that featured Native American culture, messages, and inspiration. We wanted to produce something that is attainable on-and-off the reservation and affordable. Initially it was conceptualized as clothing specifically for the Pow-Wow ring but we branch out for the gym, daily Rez and urban life with the normal day-to-day activities. Medicine Warrior has transformed into an athletic brand for anyone and everyone looking for quality products in their journey towards a healthy and peaceful life.
We launched our business during a time that many, including ourselves thought was crazy-during Covid-19. As we continue to learn the ins-and-outs of running a small business, we're grateful for your support. We will continue to push ahead to bring you performance quality products featuring simple designs that anyone would be proud to wear.
Jerad T.
Navajo and Tlingit Alaskan

Jerad was born on the Navajo Reservation then raised in Aneth, UT. He moved to the city in middle school and since then has been on a journey to attain the education, training and skills he needs to better help himself, his family, and one day his people. He finished college with a degree in Psychology and Master's in Social Work as a licensed Social Worker (therapist). He worked years in the behavioral health and mental health field. He is happily married with one amazing son.

Jerad has always loved his culture and sought ways to put himself in a position so he can one day help others coming from the same situation(s). He believes developing cultural and self-identity combined with a healthy mind and body can create the most beneficial outcome for a happy life.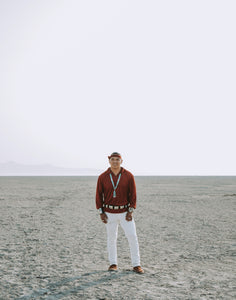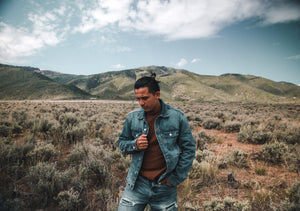 Adam C.
Oneida, Mohawk, Filipino, and Italian.
Adam was born and raised in Glendale Arizona. He study Exercise Science in College and is a certified personal trainer. His father was born and raised in Hawaii and his mother in New York but raised in California. He has always loved his culture and is very excited to be able to combine his love for culture and healthy living.
He loves what Medicine Warrior stands for, to achieve the balance in life that we all desire, the need to invest equal amount of time in both mind and body.